Complete Story

03/20/2019
LeadingAge Ohio Advocates on Capitol Hill for Workforce and Housing Improvements
LeadingAge Ohio Advocates on Capitol Hill for Workforce and Housing Improvements
March 20, 2019
WASHINGTON, D.C - Today, LeadingAge Ohio members, staff and student volunteers met with the Ohio Congressional Delegation on Capitol Hill to discuss legislative priorities critical to our membership. This was the culmination of the LeadingAge Leadership Summit held in Washington, D.C. from March 17-20.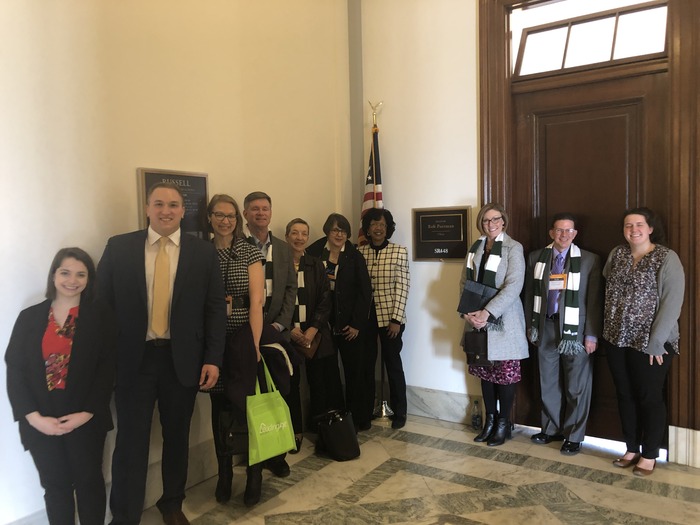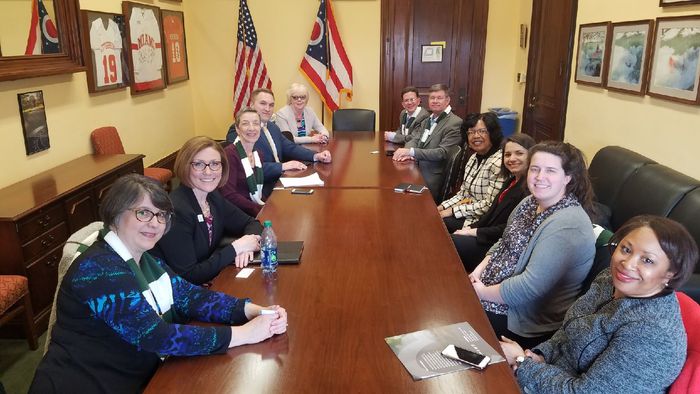 Legislative priorities discussed with legislators and staff included:
Boosting affordable housing options for older adults
Supporting the Geriatrics Workforce Improvement Act (S.299)
Consponsoring and supporting the Nursing Home Workforce Quality Act (H.R. 1265)
Meeting workforce demands by establishing a Temporary Foreign Worker Program
LeadingAge Ohio paired up with leaders from our member communities and social work interns from Age Friendly Ohio to relate personal experiences related to the workforce and housing crisis currently affecting older adults and providers here in Ohio.
Legislator offices that we met with included:
Congressman Warren Davidson (R-Troy)
Congressman Anthony Gonzalez (R-Rocky River)
Congresswoman Marcy Kaptur (D-Toledo)
Congressman Jim Jordan (R-Lima)
Congressman Steve Stivers (R-Columbus)
Congresswoman Joyce Beatty (D-Columbus)
Senator Rob Portman
Senator Sherrod Brown
Our goal is to have these legislative priorities supported by our elected officials and to put words into action to make improvements for older Ohioans.
---