Complete Story

04/08/2019
LeadingAge Ohio President/CEO Kathryn Brod Testifies in House Finance Subcommittee on Health and Human Services
Kathryn Brod Testifies in House Finance Subcommittee on Health and Human Services
April 8, 2019
COLUMBUS - Today LeadingAge Ohio President/CEO Kathryn Brod testified in the Ohio House Finance Subcommittee on Health and Human Services, discussing the amazing work our members do every day, outlining our challenges in the aging industry and advocating for our Ohio state operating budget priorities. Brod was one of several interested parties testifying from the aging community in preparation for state operating budget deliberations in the Ohio House.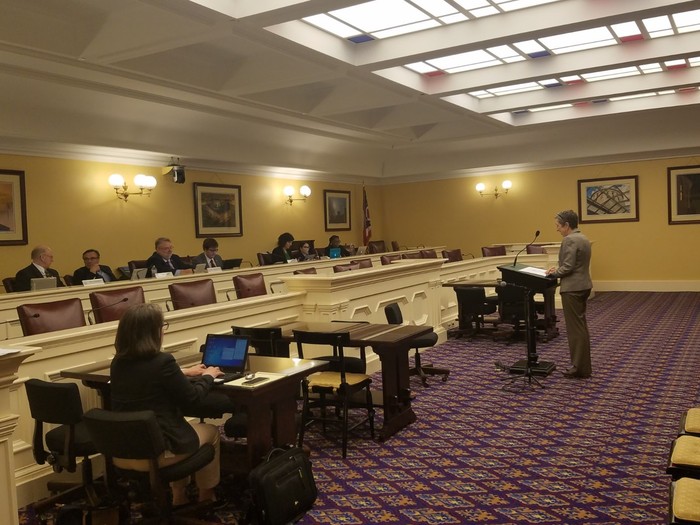 LeadingAge Ohio's Kathryn Brod giving testimony on the state operating budget
Brod discussed our plan to strengthen and redesign the Assisted Living Waiver program, a plan that was also backed and discussed by the Ohio Health Care Association at the hearing. She also discussed how the state can help facilitate workforce improvements in long-term care through preserving the nursing facility market basket increases and through increased funding to PASSPORT. Finally, Brod outlined the challenges our members and older adults around Ohio face when dealing with Medicaid eligibility.
LeadingAge Ohio had previously met with members of the committee, and we hope with this testimony and our continued efforts, we can see these amendment proposals included in the final version of the bill submitted to the Ohio House for a vote the the coming weeks.
Catch up on Kathryn Brod's testimony here if you missed it!
(Beginning at 4:58:25) HHS Subcommittee 4/8/19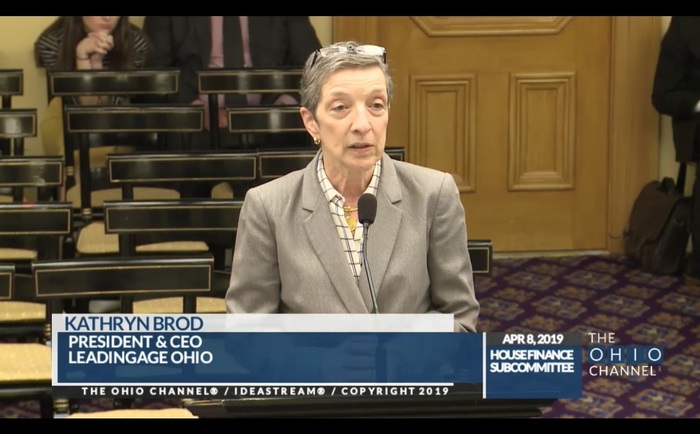 ---