Complete Story

05/07/2019
LeadingAge Ohio Celebrates In Demand Jobs Week
LeadingAge Ohio Celebrates "In-Demand Jobs Week" in Ohio, Holds Workforce Panel in Fostoria
May 7, 2019
FOSTORIA - LeadingAge Ohio today hosted a panel discussion at Good Shepherd Home in Fostoria titled "The Power of Partnerships: Mobilizing the Next Generation for a Strong Workforce", where public officials, educators and aging services providers discussed how partnerships between aging services providers and schools are mobilizing our local communities to foster an interest in "Careers That Love You Back" - a name given to an array of careers within the aging field. The event was timed to coincide with Ohio's In-Demand Jobs week (May 6-10).

In-Demand Jobs Week is a statewide celebration of jobs, industries and skills that are "in-demand" in Ohio. Community leaders statewide were encouraged to partner together to plan engaging events and activities to inspire excitement and awareness among students and job seekers.
Joining the panel was Ohio Department of Aging Director Ursel McElroy, State Representatives Bill Reineke and Steve Arndt, Ohio Department of Education Program Coordinator Cassandra Palsgrove, Vanguard-Sentinel Superintendent Greg Edinger, Tiffin City Schools Director of Academic Affairs Amy Wood and Good Shepherd Home Executive Director Chris Widman.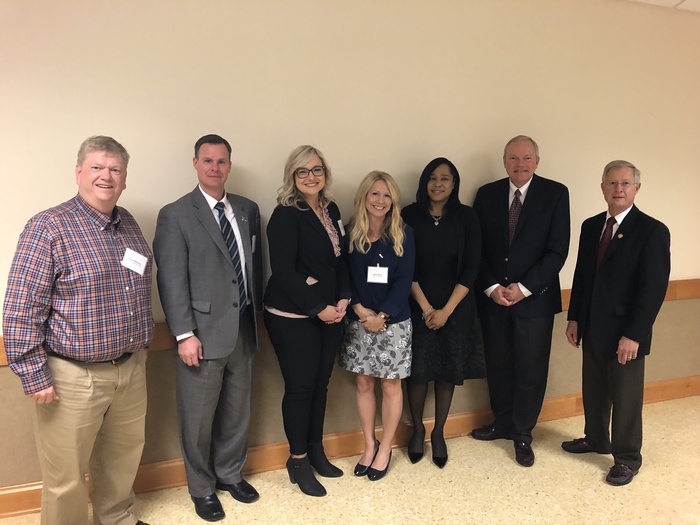 LeadingAge Ohio, in partnership with Good Shepherd Home, Tiffin City Schools and Vanguard-Sentinel Career & Technology Center, has recently begun several exciting new partnerships in Northwest Ohio to familiarize and encourage even the youngest students to consider careers in aging and promote workforce improvements in the years to come.
Tiffin City Schools is taking strides to educate elementary students about careers in aging services with the "Careers That Love You Back" initiative, and Vanguard-Sentinel Career and Technology Center, in conjunction with Good Shepherd Home, is operating a new elder certification program and dementia certification as an option for all students.
Over 40 LeadingAge Ohio members attended the panel discussion, as well as local press.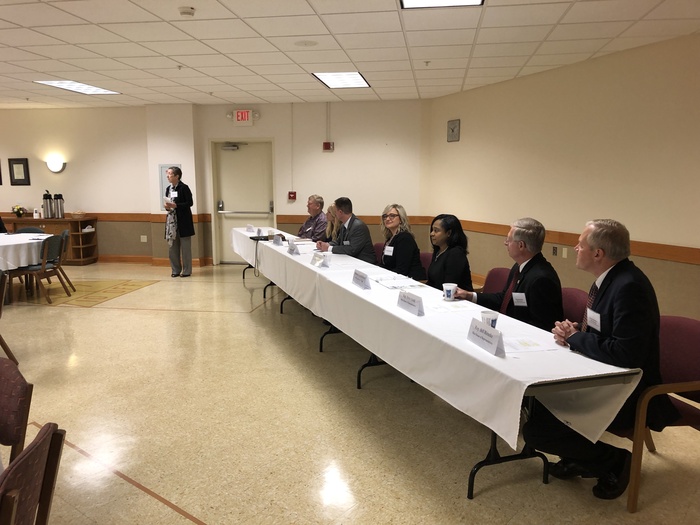 ---